Spring 2022 Basketball Program
---
---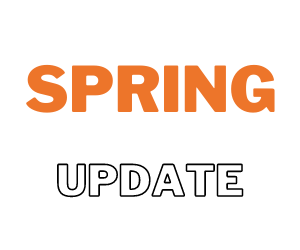 ---
Excel Basketball Academy Spring Basketball 2022
Excel Basketball offers athletes from U9 to U18 basketball programs from March to May 2022.
Registration is now OPEN for our Spring Basketball programs.
Starting in mid March, Excel Basketball will offer 10 weeks of basketball programs in our club.
Our U9 program focuses on teaching the basic skills for new players ages 7 to 9. Our coaches will provide an introduction to the game of basketball and help them develop a love of the sport.
The cost is $275 per player, and includes:
Two sessions per week - Monday evening and Saturday morning.
Our U11 program provides our athletes with the opportunity to develop the fundemental skills of basketball with coaching from our experienced, certified and trained coaches.
The cost is $425 per player and includes:
Two practice sessions per week - Monday evening and a second weekday that will alternate
Each athlete will receive a gear package
Our U13 - U18 program is a 10 week program providing athletes the opportunity to practice their skills and play in league games and optional tournaments
The cost per player is $650 and includes:
At least 30 hours of instruction
Certified and trained coaches (Canada Basketball Style of play)
Gear package (Nike back pack, socks, maybe a t-shirt)
Maximum 11 players per team
Meaningful playing time for all players in game action
No player cuts (teams are evaluated based on skill and experience)
Optional tournaments (at an additional cost, approximately $50/player/tournament)(Optional travel tournaments)
Tryouts for U13 - U18 will take place in mid March. If you are a U18 player and want to tryout for a team before commiting to registration, please complete this form and we will contact you with information/date/time. Cost for tryout is $20.
Will all registered players be placed on a team?
Yes, all registered players will be placed on a team based on their skill and performance.
Is placement based on even team talent or are the (ie. U15A and U15B) teams?
This depends on the players and the cabilber of our teams. Once we can assess, it will determine what competition and league/division they will play in.
When is the last day for registration?
We will close registration when we reach the capacity for the number of players/teams we have available.
Is there a dedicated coach for the teams?
Yes, we are proud of the coaching team we hire each season. They are all trained in the Canada style of play and have completed Alberta Basketball coaching training. Our coaches come from a variety of backgrounds - some are trained parent coaches, some are currently coaching Junior and High School teams. We also have coaches that have completed the Point Guard college masters program, Canada Basketball fundementals and other training courses. Our senior coaches provide mentoring throughout the season
Where do the practices take place?
We use Glenmore Christian West School, Rundle College and Rundle Academy, Hounsfield Heights and Menno Simons school.